Hello!
Looking ahead...

I will be CLOSED
February 16th-20th.
The intent of this site is to help answer commonly asked questions about my work. It is not a resource for choosing your rosebead items, therefore you won't find photos here.
It's my feeling that choosing and purchasing your rosebead keepsake through a website is just too cold and impersonal. Your roses are far too precious to be treated like "mail order" items. I have a gallery in Whitman, MA where you will receive personal, one-on-one care. We can take the time you need to touch and see the items I make.
Every rose is cared for by me and honored with respect of the person it represents. I handroll each bead which makes each piece unique. I treat each rose as if it were my own. Thank you for allowing me to create a special keepsake for you.

Dianne Johnson ~ 781-447-2633
542 Washington St. ~ Whitman, MA ~ by appointment please.
Angel Rosebeads Gallery
I'm excited to share this beautiful and comforting gallery with you at 542 Washington St. in Whitman center. Please come in during these hours:
Tues - Fri: 1pm - 5pm Evening hours available upon request.
Sat - 11am - 4pm by appointment please
Sun & Mon: closed
ROSES BROUGHT IN AFTER AUGUST 25th CAN NOT BE PROMISED FOR CHRISTMAS. See When will my order be finished?.
Commonly asked questions:

---
What is the history of the Angel Rosebead pendant?
I had already been making rosebeads for a few years before a sweet young lady, Lindsay Curtin passed on March 2, 2006. She was a Senior at Cardinal Spellman High School (I too am a Spellman graduate). I first made the Angel pendant as my gift to each student of the Senior class among other items they purchased in honor of Lindsay. Lindsay's family has adopted the design, with my blessing, as a symbol of her life.
The Angel Rosebead pendant is my most popular item as it represents the Angel in all of our loved ones. The Angel Rosebead pendant is an exclusive design, signature piece, and Legal Registered Trademark and Copyright of Angel Rosebeads. No permission is given to anyone (else) to reproduce this design. PLEASE respect this request.
---
Where and when can I bring my roses to you?
I work with roses everyday in the morning. I am available for placing orders or picking up beads only during these hours:
542 Washington St. Whitman, MA
Tue - Fri: 1-5. Evening hours are available upon request
Sat: dropping off roses is by appointment 11-4. Picking up beads on Saturdays does not require an appointment.
Sun & Mon: closed
BEFORE COMING IN, call 781-447-2633 to double check my hours. If I have a scheduled reason NOT to be in, I will leave it on the answering machine.
---
When do you need the roses?
I don't need them straight from the florist. They are meant for you to enjoy and I don't want to take that from you. However... to achieve the best color you should bring the roses in just after they START to wilt. I PREFER to dry them for you. There's no extra charge. If they are already dry, that's ok. (See DRY ROSES).
---
What do I do with the roses before I bring them to you?
FRESH ROSES: When they have STARTED to wilt, REMOVE them from water. TOO MUCH water and time will degrade the rose and color. Bring them in ... or you can dry them. (SEE HOW TO DRY)
DRY ROSES: I work with dried roses. I've made beads from a 42 year old rose. However... the condition of the dried rose will determine its color and # of beads it will yield.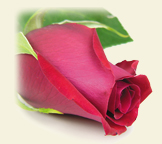 ---
HOW TO DRY ROSES ~ 2 methods:
Air dry: Pluck the petals by twisting the whole rose off of the stem. Discard the stem. Scatter the petals on a paper towel. DRY COMPLETELY and put them in a paper bag. Keep colors separate. NO PLASTIC!
Microwave: Pluck the petals by twisting the whole rose off of the stem. Discard the stem. Working with 1 rose at a time, scatter the petals on a paper towel. Put the paper towel and the petals in the micro for 30 SECONDS. The petals will shrink and darken a bit. This is normal. The paper will absorb the water and be damp. The petals will stick to the paper. Remove and fluff the petals. Put them back in for another 15 SECONDS. Use your judgement and you can do another 15 SECONDS. You want to dry the petals only to about 80% dry. DO NOT OVER COOK! Transfer to a dry paper towel and let them dry completely. Put them in a paper bag. NO PLASTIC!
---
MOLD IS BAD!
Often people try to keep the rose moist by putting it in plastic or keeping it in water. This will only make mold and/or degrade the color. IN THE SUMMER, when the humidity is high, your roses will degrade faster than less humid times of the year. PLEASE take all precautions to not allow your roses to get moldy.
---
How many roses do I need?
Typically, 1 large fat rose will make 1 bracelet OR 1 decade. 5-6 roses will do a set of rosarybeads. The condition and age of the rose will determine the # of beads. It's best you bring more roses than we need.
---
Can you use a pressed rose?
No, not if it was a whole rose pressed in a book. If the petals were plucked individually then pressed as single petals, they should be fine to use. But I need the equivalent of a whole rose to work with them.
---
Summer roses vs. winter roses.
There's a big difference in drying methods and getting roses to me during the extreme of these two seasons. In the summer, the humidity is high and roses can mold quickly. It is best to pull the petals off the stem (after you have enjoyed the rose) and dry them quickly (see HOW TO DRY above) or bring them in ASAP. Everything takes longer to dry in the summer... even my bead-making process. In the winter I see frozen roses. Try to avoid this and especially don't put roses in the freezer. Laying roses out to dry on paper towels (see HOW TO DRY above) is most successful in the winter because of the low humidity in the air.
---
What if my roses are frozen?
During the winter, often roses will freeze at the cemetary. Even within a few hours. Sometimes they freeze so badly that the petals become translucent and they are difficult to work with. The color can sometimes suffer because of it too. Drying them quickly is our goal. Follow the HOW TO DRY directions above and together we'll do our best to get the best beads possible. Also, frozen roses don't yield as many beads as non-frozen roses.
---
Will you work with other flowers?
No, I'm sorry, just roses. The texture of the rose makes a very nice, smooth bead. Other flowers are too rough. Sentimentally roses are special. And religiously, roses were used in 1214 when St. Dominic founded the Rosary for the Blessed Mother. It's an amazing connection to our Blessed Mother and a hundreds year old tradition.
---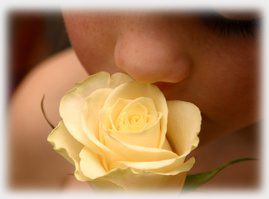 What color will my beads be?
The color comes from the concentrated pigment in your rose when it is dry. Fresh roses often dry darker, therefore your beads will be darker than the rose was when it was fresh. Pink roses can sometimes dry with a purple hue. Vibrant red roses dry to a cranberry color due to the extremely high concentration of red pigment in the rose. Red roses will dry the darkest of all the colored roses. It is also the one rose which will hold its color over time. I made beads from a 42 year old rose which was red. They came out very nice due to the red pigment and the condition of the rose over so many years. White roses are never paper white and sometimes have a slight yellow hue to them. Too much moisture in the rose, and time, will fade or draw out the color. Even in this case, the bead can be made. Sometimes it's more about the sentiment behind the rose, not the color, that's important.
---
How/when do I pay for my order?
Full payment is appreciated by check or cash at the time the order is placed.
A payment plan is available. 50% deposit to start rolling the beads. We will call you when the beads are ready to be assembled. The balance is due before the metal work is done. Upon receiving your final payment, your rose bead items will be completed within 3-5 days.
I do not take credit cards... due to the high rates and fees for processing.
---
When will my order be finished?
The process is involved and all handmade. Usually I estimate between 3 1/2 to 4 months, depending upon the size of the order. Summer humidity can slow down the process. Roses brought in after AUGUST 25th though, I can not promise will be ready for Christmas.
---
Will my order be ready for Christmas?
ROSES BROUGHT IN AFTER AUGUST 25th CAN NOT BE PROMISED FOR CHRISTMAS.
---
How long will the beads last?
I create them so they will be an heirloom piece to last for generations. A clear protective coating is given to each bead so that the porosity of the rosebead is sealed and can stay clean. However, some chemicals and harsh cleaners can get through and discolor your rosebeads. Just be mindful of what you do when wearing your special keepsake.
---
Can the beads be worn everyday?
Yes, however, rosebeads should be treated delicately since the roses are from a special occasion. Bracelets by nature, get banged and into "stuff" as you go about your day. Special occasion wear is a good idea. Pendants don't typically get abused like bracelets. Keep your rosebeads out of chemicals and harsh cleaners.
---
What items do you make?
Preserve a loved one's roses in many beaded keepsake designs. I have a showroom with many items: my signature piece "angel pendant", drop pendants, necklaces, bracelets, earrings, tie tacks or lapel pins for men, brooch pins women, ornaments, bookmarks, Saint's chaplets, rosary chaplet, and rosary beads. They make great gifts as a Memorial piece or from a happy occasion. A special gift to brides and bridesmaids using wedding day roses. A Graduation gift from prom roses. A gift for new Moms, anniversaries, Baptisms, First Communions. . . any special occasion. I'm always coming up with new items as I'm inspired.
---
What if I get the beads wet?
They will be fine. But don't make a habit of it. And keep out of harsh cleaners and chemicals.
---
How durable are the beads?
With proper care, they should last a lifetime. However... excessive use/abuse, daily wear, oils, dirt, chemicals and sun can change the rosebead's appearance. Remember, your beads are organic, porous and handmade from a special rose. Rosebead jewelry should be worn with extra care to the beads. Treat them delicately. They are hearty, but not indistructable.
---
How do I clean the rosebead jewelry?
All rosebeads are coated with 2 coats of a clear, protective finish. Most metal parts are rhodium plated Britannia metal, not sterling. Silver polish and harsh cleaners will harm the rosebead. Clean with a dry cotton cloth. After excessive use, it's best for me to clean and recoat the clear protective finish. The metal parts can be replaced. Call me for details 781-447-2633.
---
Are the prayer beads blessed?
No. It's against Catholic "policy" to sell blessed items. It's more special for you, or the person receiving them, to have them blessed. I also practice "litergical correctness" when making prayer beads. It's very important that the sequence and position of the beads is proper.
---
How do you make the beads?
My process for making rosebeads is unique to me and my trade secret. It is my handmade process which I labored over to achieve, with Grace from God, in 2004. It is unlike any other process or another bead maker's work. They are NOT made of clay or a clay additive, nor are there fillers used. Your Rosebeads are made from your roses.
---
A personal note...
If I have inspired you to create beads from roses, it's a wonderful, spiritual and emotional journey. I ask that you do so with the highest regard and respect to this ancient art. It is NOT for someone who wants to mass produce beads. This work takes time, devotion and passion. Each rose IS a representation of an individual and special moment in time. That fact CAN NOT be taken lightly.
My inspiration in this mission came from losing two very special family members, a gift of healing, and Grace from God. I have created my own pieces with my own creativity with my own process. I do so with passion and sensitivity. The Angel Rosebead pendant is unique to my mission. Please find your own path so your journey is unique to you... and NOT a COPY of my work.
---
For further information, please call 781-447-2633.
2004-2014 All content, logo and angel pendant is a LEGAL REGISTERED TRADEMARK and LEGAL COPYRIGHT of Dianne Johnson, Angel Rosebeads.